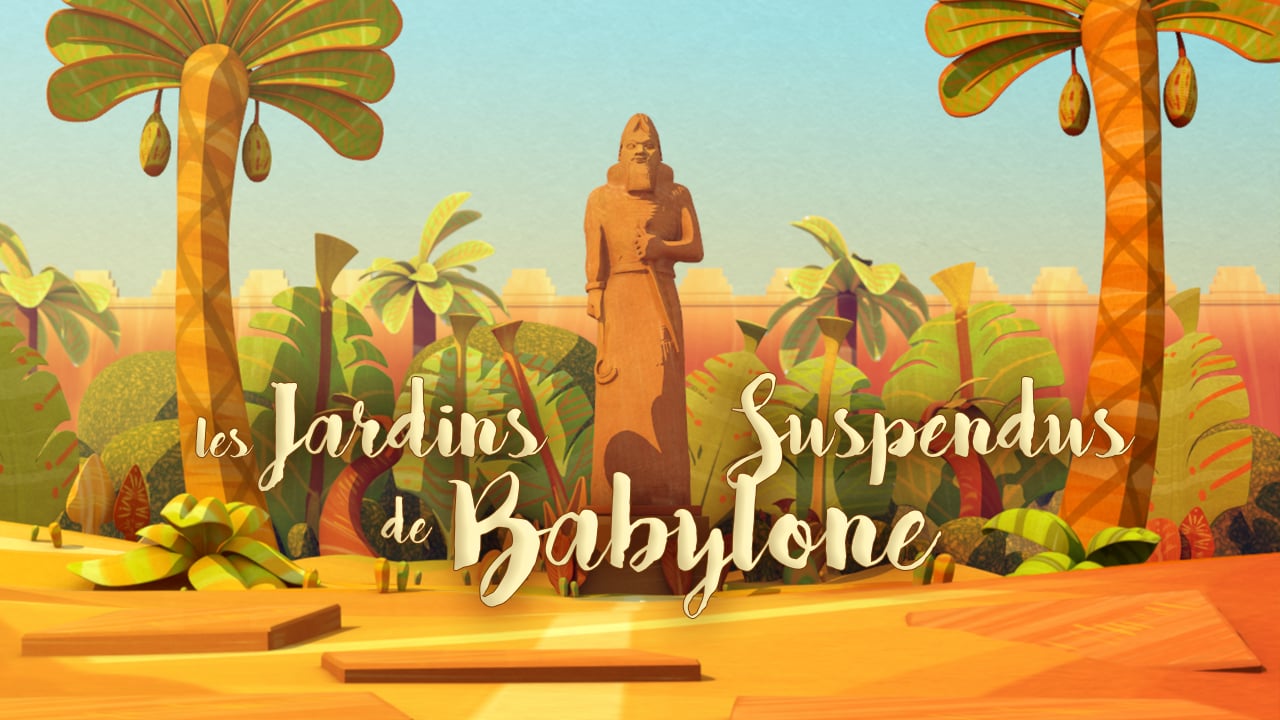 Un jeune jardinier tente tant bien que mal d'entretenir et de maintenir l'équilibre des luxuriants jardins suspendus de Babylone.
A young gardener tries with great difficulty to maintain the balance of the luxuriant hanging gardens of Babylon.
I was in charge of direction, storyboard, animatic (2D and 3D), art direction, visual development, character design, sound design and music direction.
Modelling, texturing, lighting, FX, rigging, animation, compositing by :
Sandrine Gimenez - sandrinegraphic.blogspot.fr
Alexis Magaud - horoux.blogspot.fr
Martin Neyra - vimeo.com/martinneyra
Thomas Saez - vimeo.com/user11490621
Music by Sabrina Duval - sabrinaduval.wordpress.com
Name of the exhibition : « Merveilles du Monde » - « Au-delà du monde connu »
Place of the exhibition : Galerie Méditerranée – MuCEM (Musée des civilisations de l'Europe et de la Méditerranée)
7 promenade de Robert Laffont (esplanade du J4) 13002 Marseille (France)
Permanent exhibition
Website : mucem.org
Copyright Supinfocom Arles / MuCEM / Tu Nous ZA Pas Vus Productions - 2013